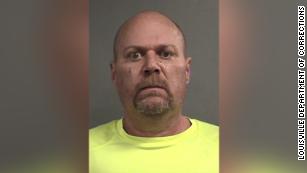 "A white man who allegedly killed two people at a Kroger grocery store in Kentucky tried to enter a predominantly black church nearby minutes before the fatal shooting, police said.
The two people killed Wednesday -- Maurice Stallard and Vickie Jones -- were shot in the grocery store and the parking lot, respectively. CNN affiliate WDRB described both victims as black.
Police arrested suspect Gregory A. Bush, 51, shortly after the shooting, which happened in the Louisville suburb of Jeffersontown."
Kroger shooting: Man who killed 2 tried to enter a predominantly black church minutes earlier - CNN