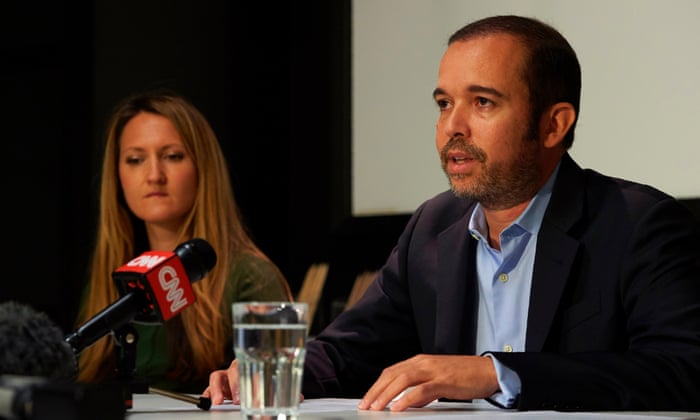 "Turnout figures in Venezuela's constituent assembly election were inflated by at least 1m votes, according to a company that has worked with the country on its voting system since 2004.
"We know, without any doubt, that the turnout of the recent election for a national constituent assembly was manipulated," Antonio Mugica, the chief executive of Smartmatic, said in London.
Mugica said Smartmatic, which has provided electronic voting technology for elections around the world, was able to detect the overstated officially announced turnout because of Venezuela's automated election system.
"We estimate the difference between the actual participation and the one announced by authorities is at least 1m votes," he said.
Mugica declined to directly answer whether the manipulated turnout numbers changed the result of the election.
Venezuelan electoral authorities and opponents of Nicolás Maduro's ruling socialists have clashed over turnout figures in Sunday's vote for an assembly to write a new constitution and give the party greater powers.
The electoral council president, Tibisay Lucena, put the turnout at 41.53%, or 8,089,320 people, but members of the opposition said they believed between 2 million and 3 million people had voted and one well-respected independent analysis put the number at 3.6 million."
Venezuela poll turnout figures 'manipulated by at least 1m votes' | World news | The Guardian