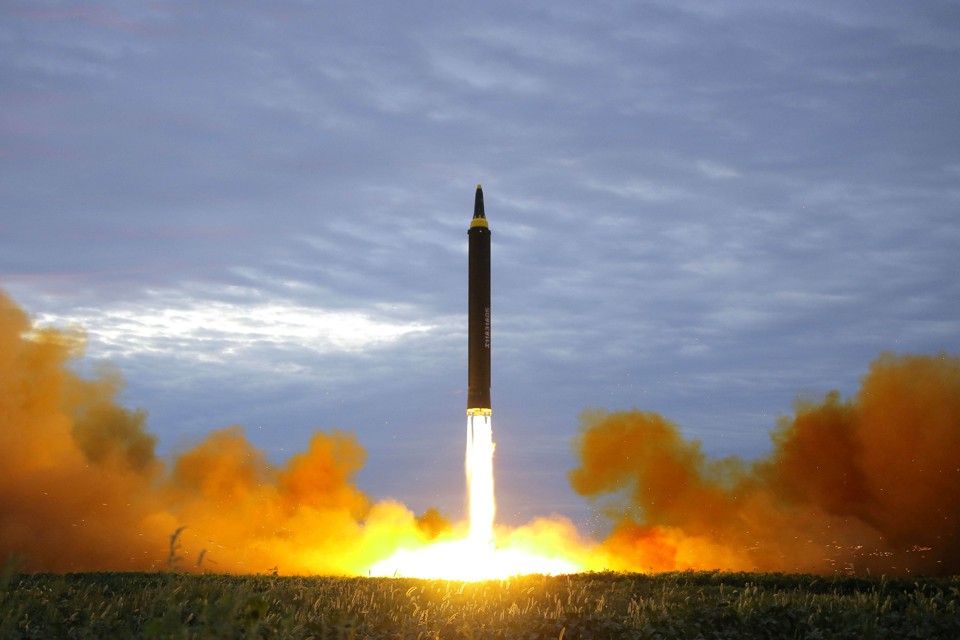 "Finally someone in the media states what should be obvious about Pyongyang's strategy.
"On a strategic level, Pyongyang hopes that these kinds of tests get Japan and South Korea to question the utility of their respective alliances with the United States. North Korea made clear it undertook this launch because Washington ignored its previous overture—yes, the Guam saga was actually an invitation to negotiations—and carried on with the Ulchi-Freedom Guardian exercise with South Korea.
Pyongyang didn't mention Japan's recent military drills with the United States, curiously enough. The implication was clear anyway: Tokyo is facing adverse security outcomes because of activities the United States is carrying out with South Korea. North Korea's new long-range missiles allow it to make the stakes very real for Japan, and it may hope to drive a wedge between it and the United States.
In this case, the technology and strategy work together to rattle America's allies' confidence in Washington's security commitments in Northeast Asia—the cornerstone of what Pyongyang calls its "hostile policy" in East Asia. This is precisely why U.S. Secretary of State Rex Tillerson released a rare readout of a post-launch phone call with his South Korean and Japanese counterparts, emphasizing that the alliances remained "ironclad" despite North Korean provocations."
The Quite Rational Basis for North Korea's Japan Overfly - The Atlantic