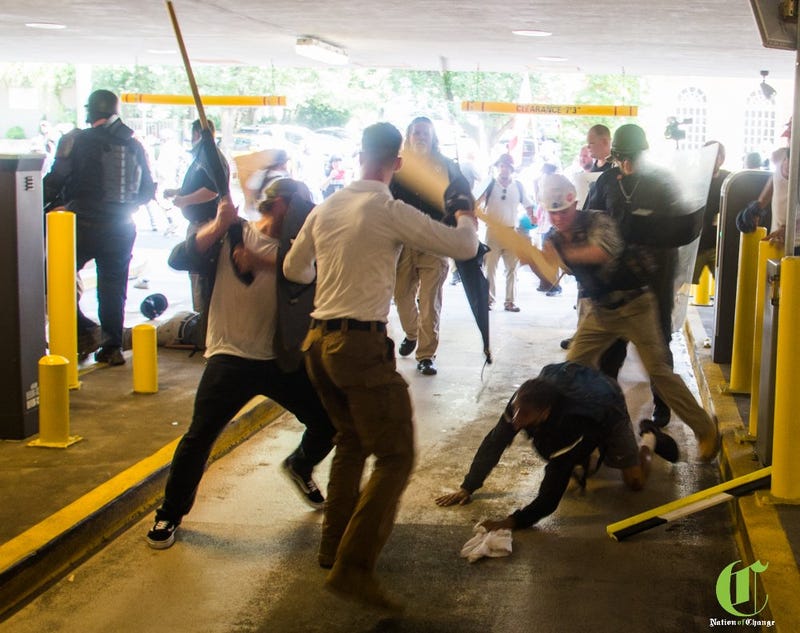 "Me and about five of my friends were out protesting. We thought [the racists] left, but at one point they came back. Everyone was exchanging words with the group, but then the KKK and white supremacists just rushed us," Harris told The Root in an interview.
"They were beating me with poles. I have eight staples in my head, a broken wrist and a chipped tooth," Harris said..."
Interview: 20-Year Old Deandre Harris Speaks Out About Being Assaulted by White Supremacists in Charlottesville, Va.