"Fulton County DA Fani Willis said in a letter to local law-enforcement she'd announce her charging decisions during a court term that begins July 11 and ends Sept. 1.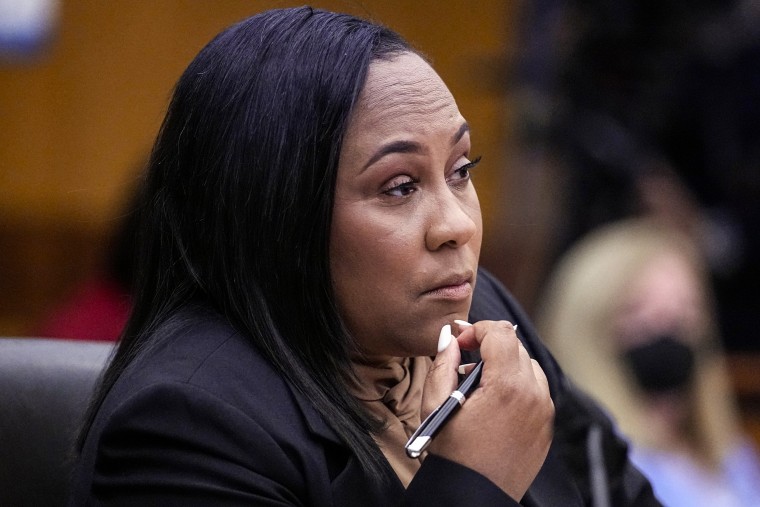 ATLANTA — Fulton County District Attorney Fani Willis said Monday that she'll announce charging decisions stemming from her probe into possible interference in the 2020 election by former President Donald Trump and his allies as early as mid-July.
Willis said the charging decisions will be revealed during the state Superior Court's fourth term, which begins July 11 and ends Sept. 1.
The timeline is the clearest that Willis has given regarding potential indictments since saying in January that an announcement was "imminent."
"In the near future, I will announce charging decisions resulting from the investigation my office has been conducting into possible criminal interference in the administration of Georgia's 2020 general election," Willis wrote in a letter Monday to Fulton County Sheriff Patrick Labat.
She added that during that time period, "the need for vigilance will increase."
"Open-source intelligence has indicated the announcement of decisions in this case may provoke significant public reaction," Willis wrote. "We have seen in recent years that some may go outside of public expressions of opinion that are protected by the First Amendment to engage in acts of violence that will endanger the safety of our community. As leaders, it is incumbent on us to prepare."
The Atlanta Journal-Constitution first reported on Willis' letter.
A source familiar with the investigation previously told NBC News that law enforcement officials were "watching" how Trump's arraignment played out in Manhattan, including security measures and protests. The district attorney there, Alvin Bragg, has been the subject of "several hundred" threats in the buildup to and aftermath of charging the former president.
Trump has pleaded not guilty in the New York case, and accused Willis, a Democrat, of engaging in a politically motivated witch hunt with the Fulton County probe.
The Georgia grand jury that Willis enlisted to investigate possible interference in the 2020 election by Trump and his allies decided to recommend indicting over a dozen people, the jury foreperson said in February — a list she said "might" include the former president.
"There are certainly names that you will recognize, yes. There are names also you might not recognize," the foreperson, Emily Kohrs said on NBC News' "Nightly News."