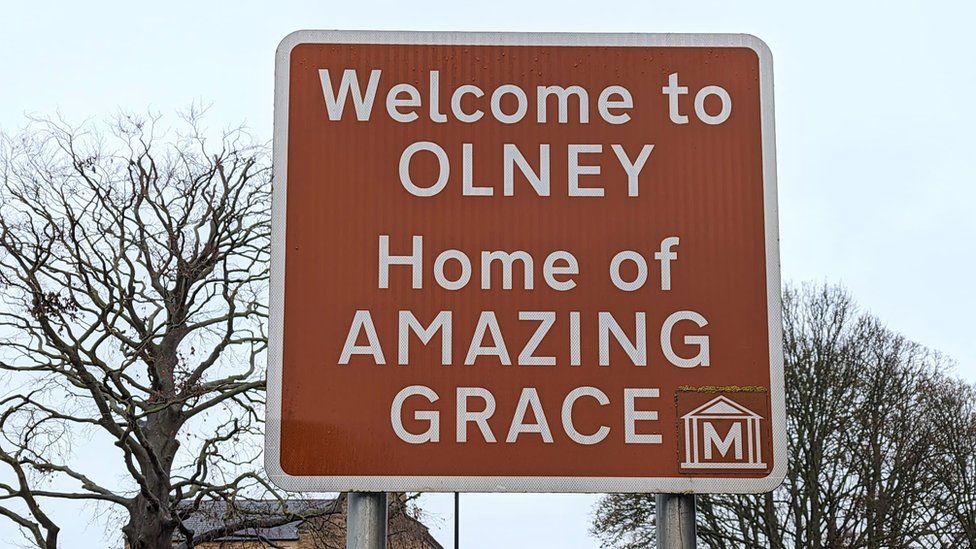 By Katy Lewis
BBC News, East
People are being encouraged to sing Amazing Grace on New Year's Day to mark the 250th anniversary of the day its words were first delivered. How did the famous hymn come to be written in a Buckinghamshire market town?
The "Welcome to Olney" sign proudly proclaims it as the "Home of Amazing Grace".
The words reflect his journey back to his Christian faith.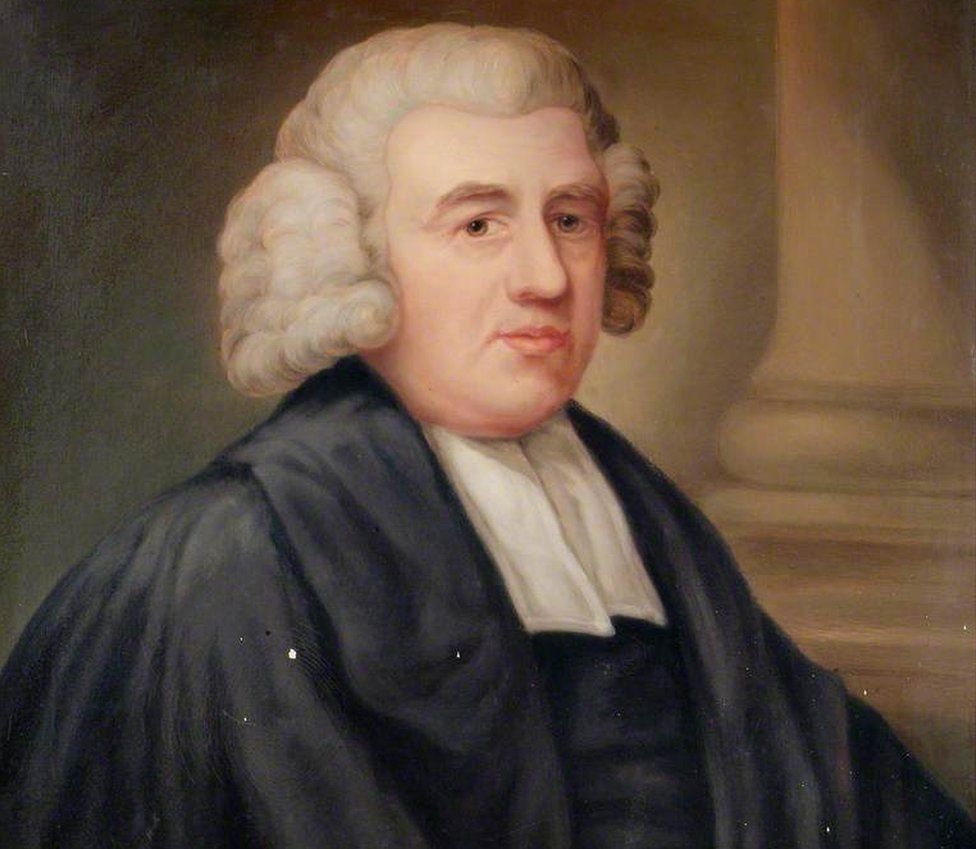 Newton (1725-1807) ended up in Buckinghamshire after a life at sea travelling between Liverpool, Africa and the West Indies as part of the transatlantic slave trade.
In March 1748, he was captain of a ship that was caught in a severe storm near the Brazilian coast, which he later credited with the start of his return to Christianity.
After a life on the seas, he was ordained in 1764 and appointed a curate in Olney, where he collaborated with poet William Cowper to publish The Olney Hymns in 1779.
It was in this volume that his Amazing Grace sermon's words, originally titled Faith's Review and Expectation, was published.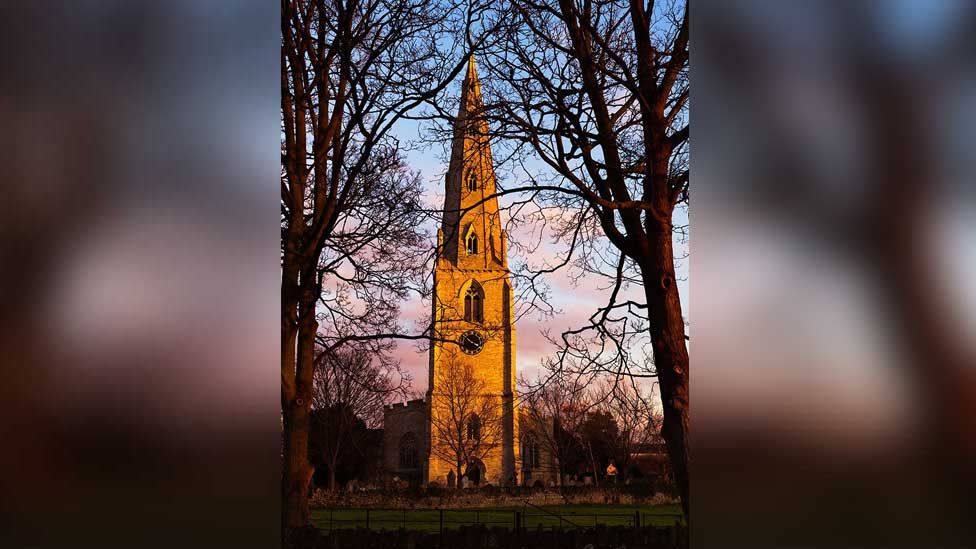 Tim German, a volunteer at the Cowper and Newton Museum in the town, said while Newton said he rediscovered his childhood faith during the storm, the words of Amazing Grace were not an apology for his role in the slave trade but "about his redemptive journey back" to Christianity.
"The ship nearly fell apart and some people died, but he was rescued and had a transformation religiously... his Christian faith started to come back," he said.
"In Olney, they used to have services every New Year's Day and it was a tradition where they would look back and look forward.
"He wanted to illustrate the story he was telling [in his sermon] which was reflecting his own life and his transition back to Christianity.
"His journey to saying 'my role in slavery was totally wrong and I regret it', came later."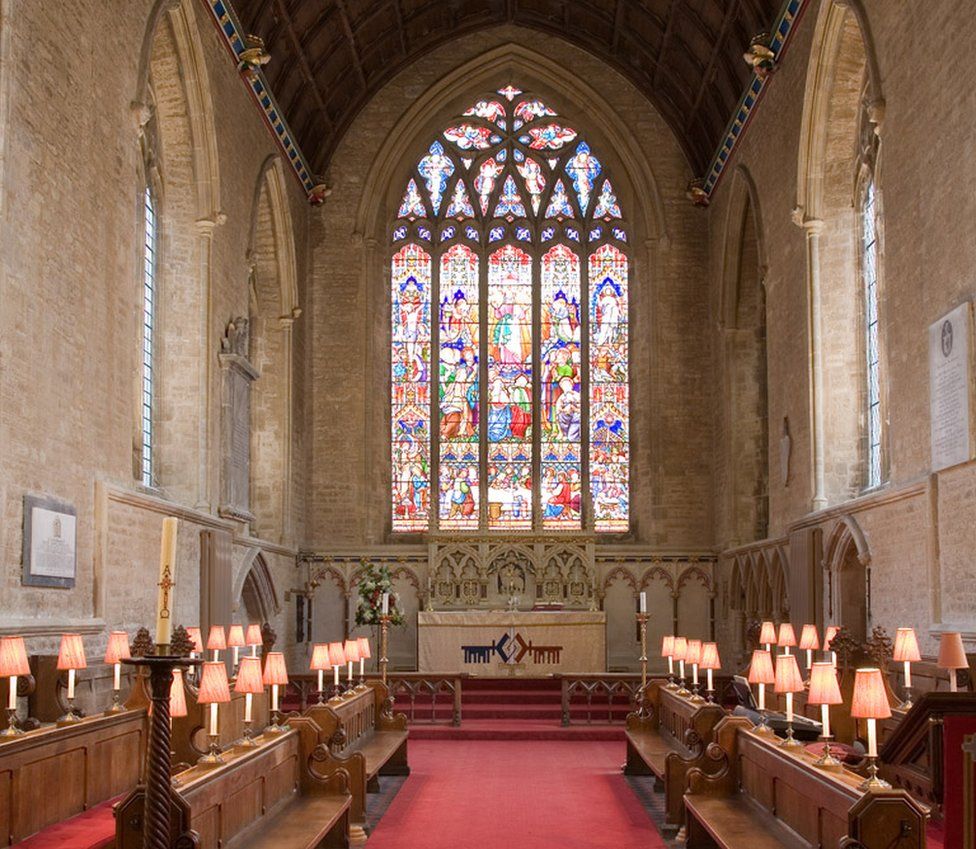 In 1788, Newton published a pamphlet called Thoughts Upon the African Slave Trade, which began with that apology and described what he had witnessed during his time as a trader.
Newton subsequently became an abolitionist and a mentor to William Wilberforce, leader of Britain's abolitionist movement.
Dr Sean Lang, senior lecturer in history at Anglian Ruskin University, said Newton is now considered a "very important figure" in abolitionist history as he was one of the first people to point out the humanitarian problem with the slave trade.
He was also in the "perfect position" to do it because as a former slave ship captain he had a "unique knowledge of how the system worked".
"Most people at that time didn't see a problem with it," Dr Lang said.
"People knew it was happening but did not know all the details - in fact, many thought they were rescuing Africans, saving them and doing good.
"Churches played an important role in beginning to change opinions and make people see what was in front of their eyes in a new way.
"[Newton] began to give people new eyes... but it took a long time to change [their] outlook."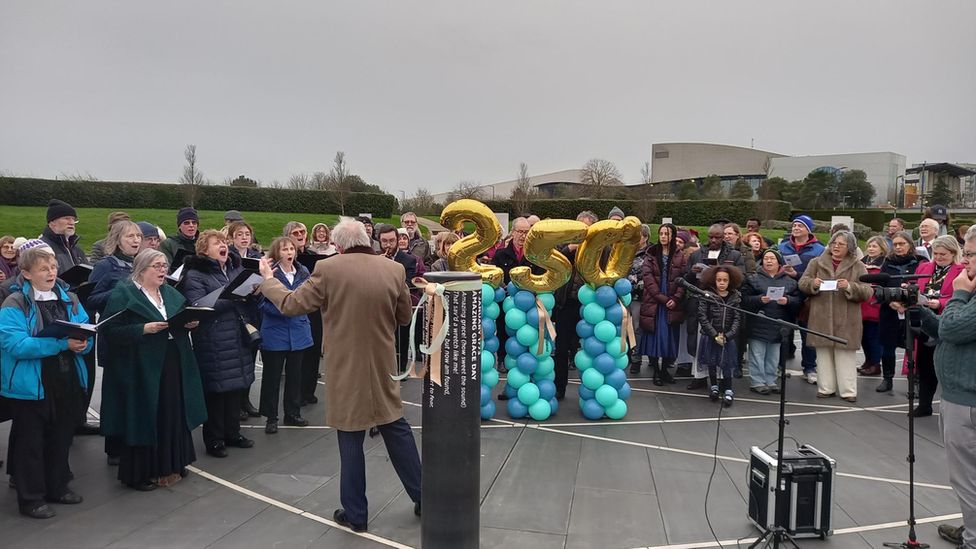 Dr Lang pointed out that there was a generation - about 40 years - between Newton's ordination and the Slave Trade Act of 1807 which prohibited the trade in the British Empire.
"[Abolition] was a huge thing to do, it was a massive business and a daunting task to stop it. You couldn't do it without changing attitudes and he was one of the first to start doing that," he said.
"He is to be admired because it's difficult to be in a minority.
"It was a long slow process and he stuck with it."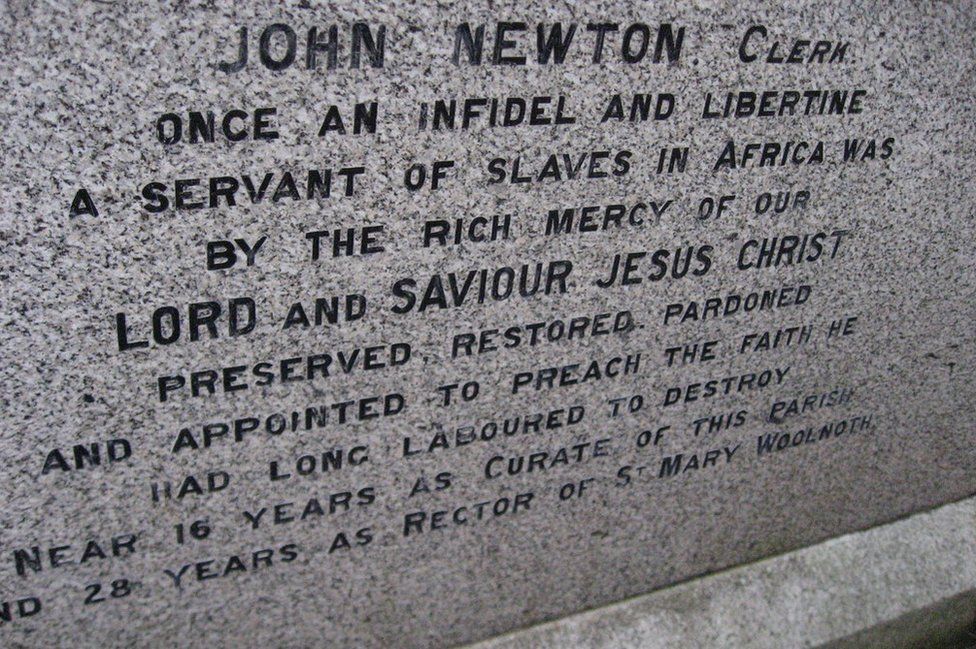 Over the past 250 years, Amazing Grace has become an international anthem, inspiring countless stars from Elvis Presley to Aretha Franklin and Andrea Bocelli.
Dr Martin Clark, head of music at the Open University, said: "The tune we now find inseparable from the words, emerged from the USA in the early decades of the 19th Century and has only really come to popularity in Britain within the last 50 years."
He said he thinks it is the relationship between the words and the music that makes it enduringly popular.
"I think some of the words that it focuses on, ideas about grace and hope and redemption are things that speak to people across time," he said.
Prof James Walvin, Professor Emeritus in history at the University of York, said the hymn "has an unusually profound significance, both devout and secular".
"It provides solace in times of stress, hope for the downcast and the prospects of salvation for the needy.
"Few other hymns can claim such importance," he said.