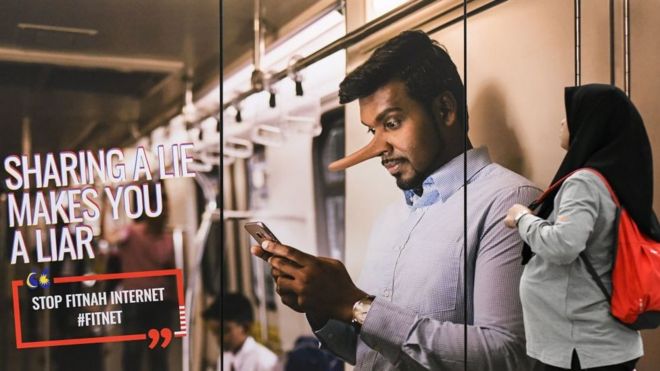 "Malaysia's new Prime Minister Mahathir Mohamad has said he will redefine a controversial anti-fake news law introduced by his predecessor.
The legislation, brought in just before last week's election, was criticised as undermining freedom of speech.
Mr Mahathir had himself been targeted under the law and during his campaign had vowed to entirely abolish it.
But he has now said there have to be "limits" to freedom of the press and freedom of speech.
Meanwhile the head of AirAsia has apologised for backing the ousted government of Najib Razak.
Days before the election, the budget airline's chief Tony Fernandes had released a video supporting Mr Najib and had an AirAsia aircraft painted with a slogan for the ruling government."
Malaysia to review not revoke fake news law, says Mahathir - BBC News