US Christian group accused of covering up sexual abuse of minors
"Lawsuits claim International Churches of Christ leaders failed to report as well as plotted to conceal abuse of women and children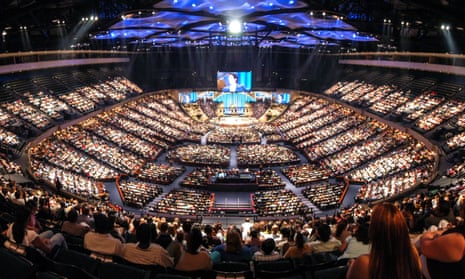 Michele "Chele" Roland was looking for salvation when she joined the International Churches of Christ. She never imagined that, three decades later, she would lead a legal battle accusing the controversial Christian religiousorganization of enabling and covering up the sexual molestation of children in its congregation, among other alleged abuses, but that's exactly what she's doing.
"They have covered the spectrum of abuse," Roland said. "This is abuse of power – spiritually, physically, psychologically, financially and sexually."
Roland and her attorney, Bobby Samini, have filed a series of lawsuits against the International Churches of Christ – abbreviated as ICOC – which allege that its leaders failed to report as well as plotted to conceal the sexual and emotional abuse of women and children who worshipped alongside them.
One of the lawsuits is from Roland herself. She accuses the church and its leaders of fostering an exploitative environment that resulted in her sexual assault by an ICOC recruit. Collectively, her complaint and the others accuse the ICOC of being a dangerous cult – the Los Angeles-based organization with about 118,000 congregants vehemently denies that characterization while saying it is on a fact-finding mission about the abuse allegations.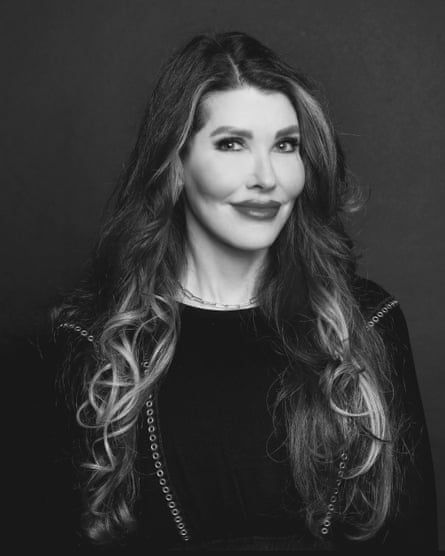 The lawsuits, which seek damages, describe disturbing instances of molestation against minors. And they accuse the ICOC, its founder, Thomas "Kip" McKean, and associated organizations of creating "a widespread culture of acceptance of the abuse of children".
"What happened to your girls isn't that big of a deal," a church elder allegedly told a mother of two young girls who were sexually assaulted on church grounds, according to a February filing. "Most girls have been molested by the time they reach 18."
Five women filed a complaint in December that said the ICOC failed to stop convicted pedophile and church member David Saracino from sexually assaulting them when they were between the ages of four and 17. According to the legal documents, Saracino received a 40-year prison sentence for raping a four-year-old in 2004.
Another February filing asserts that Anthony M Stowers, a transgender man, was molested from the age of three while in an ICOC preschool's care. The legal documents allege that Stowers's abuse occurred as ICOC members and leaders who were not employees of his school were given unfettered access to students.
Stowers, in the filing, recalls "many instances" in which he was pulled out of classes and brought to another ICOC property where he was molested as well as filmed and photographed while nude.
Like many of the other plaintiffs who attach their names to the allegations in the lawsuits, Stowers's abuse purportedly continued into his teenage years, when he says he attempted to alert church leaders several times. His complaint asserts that ICOC staffers who were legally obliged to immediately notify authorities of his reports of abuse, including counselors, doctors, and psychologists, "actively concealed [them] and took no remedial action".
That legal obligation existed whether or not they believed Stowers had evidence to back up his accusations, according to his complaint.
"They're so brazen because they've gotten away with it," Roland said of the lawsuits. Adding that other instances of abuse drove victims to suicide, Roland added: "They didn't think they were going to get caught because of the statute of limitations. They're like, 'It's been ten years! We're all safe, right?' No, dumbasses. You're not."
For years accusers were held back from seeking legal action against the ICOC because of statutes of limitation that generally prohibit suing for long ago harm. But two newly enacted California laws helped set the stage for the cases against the ICOC.
The Sexual Abuse and Cover-Up Accountability Act as well as the California Child Victims Act extended time limits that victims of sexual abuse have to initiate legal proceedings, effectively giving those who were minors when they were molested a second chance to seek justice.
As the bills were signed into law, Roland – who hosts a podcast for cult survivors called Whatheflok – says she started getting inundated with messages from former ICOC members who wanted to share their stories of abuse. Roland said that was an eye-opening moment for her.
Using a legal pseudonym that is often invoked in court cases involving sexual violence, she said: "I am Jane Doe 1, so I knew there was abuse. But I thought I was an enigma. I didn't think it happened to many other people."
These first-hand accounts galvanized Samini to take on the case.
"I did not expect to be so personally affected by the stories from our survivors," said Samini, whose past clients include rapper T-Pain and DJ Paul of the Oscar-winning group Three 6 Mafia. "It's very hard, day after day after day, to hear people tell you that they were sexually abused by people in their church that they trusted."
Roland and Samini say they are working with at least 100 more alleged victims. "At this point, it's a bottomless pit," said Roland, saying she and Samini have gotten a thousand calls from people with similar claims. "We are getting more calls every day."
Social activist and former ICOC member Justine Lieberman said she had been working with victims of spiritual and sexual abuse in the church organization for the last decade. Lieberman described a noticeable shift in recent months. "I have been fielding calls and connecting with victims and survivors daily since November – so many that I lost my voice at one point," she said. "We have been non-stop taking calls at all hours."
Similarly, former ICOC member Chris Lee, the executive director of Reveal, an online resource for former cult members, said he has also been fielding calls from fellow ex-members.
"I'm a man in my 50s, so I'm not likely to be the first person that women turn to when they're telling us their stories of rape or sexual harassment," said Lee. "And yet, over the last year, I heard from at least three people."
California State University sociology professor emerita Janja Lalich, who leads the Knowledge Center on Cults and Coercion, said she believes the ICOC has at least some of the "hallmarks of a cult". One aspect that she specifically mentioned was the lawsuits' description of a religious culture that was permissive of molestation and never reported it to authorities ostensibly to avoid scandal.
"Anything can be done in the name of the belief system – that's where the abuse comes in," Lalich said.
ICOC officials have publicly denied that their organization, which they described as decentralized, is a cult. But otherwise they haven't addressed the lawsuits.
Founder Kip McKean's attorney, Anthony J Fernandez, would not comment beyond saying his client is "continuing to gather information about the allegations" in the lawsuits against ICOC.
"There are serious allegations and we are working to investigate the bases of the claims and determine the proper legal response," he said."
US Christian group accused of covering up sexual abuse of minors | US news | The Guardian