Justice Department to investigate Memphis police's use of force and possible discriminatory policing
"Federal officials will also develop guidelines for police chiefs and mayors on when to create specialized units, like the one involved in the brutal beating of Tyre Nichols, a Black man, in January. Nichols died three days later.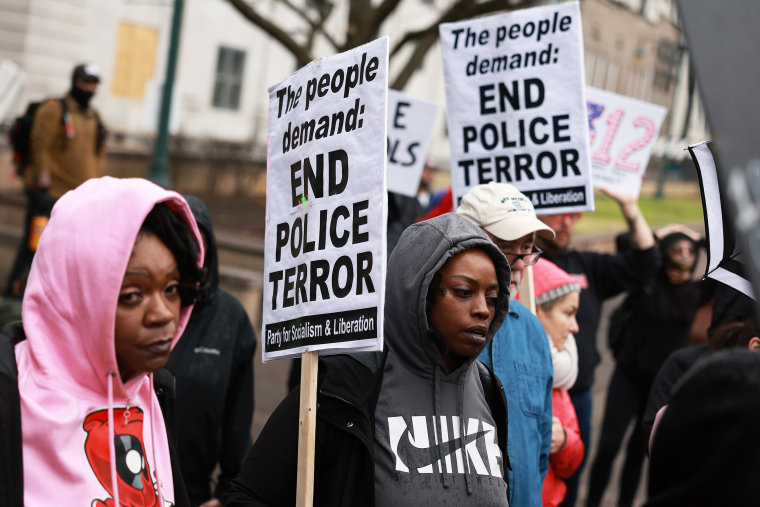 The Justice Department is investigating the city of Memphis and its police departmentfor possible violations in its use of force, searches and arrests and whether it engaged in discriminatory policing.
Federal officials announced the civil pattern or practice inquiry Thursday, seeking to determine whether there are systemic constitutional or federal violations by the Memphis Police Department.
"Every person is entitled to constitutional and non-discriminatory policing in our country," Assistant Attorney General Kristen Clarke of the Justice Department's Civil Rights Division said in a statement. "Based on an extensive review of publicly available information and information provided to us, there are grounds to open this investigation now."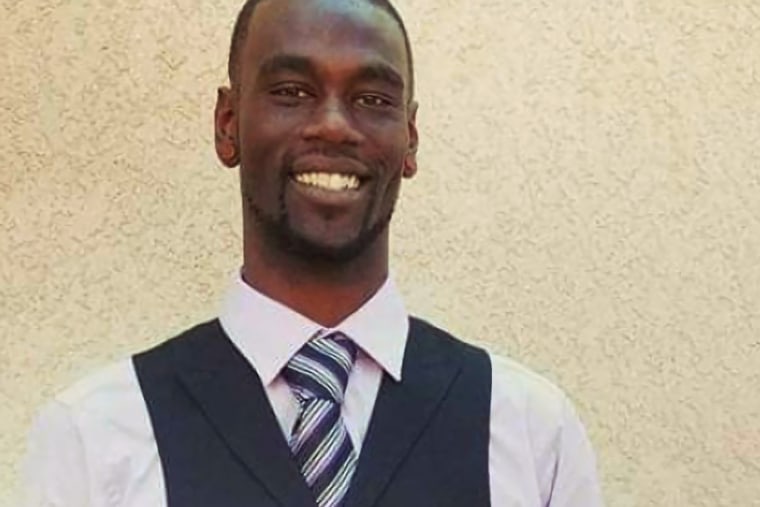 The investigation announced Thursday is separate from a federal criminal civil rights investigation of several Memphis police officers related to the death of Tyre Nichols, officials said.
Officials with the Memphis Police Department did not immediately respond to a request for comment.
Nichols, 29, a Black man, was brutally assaulted by Memphis officers after he was pulled over Jan. 7 for alleged reckless driving. He died three days later. His death spurred citywide protests, with demonstrators stalling highway traffic for hours one night.
Five Memphis police officers were fired and charged with second-degree murder and other counts.
The officers — Tadarrius Bean, Demetrius Haley, Emmitt Martin III, Desmond Mills Jr. and Justin Smith — pleaded not guilty in February.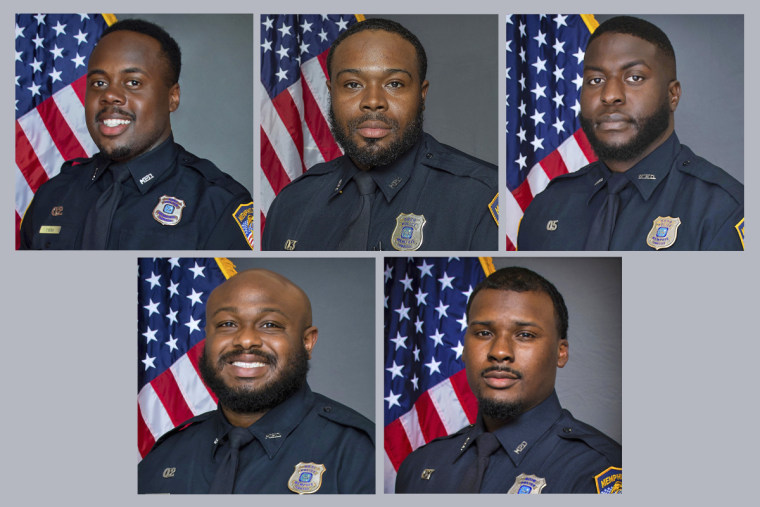 The officers were members of a special unit, called the Scorpions, short for Street Crimes Operation to Restore Peace In Our Neighborhoods. It launched in 2021 to combat a rise in homicides gangs and to investigate auto thefts.
In light of Nichol's death, federal officials also said Thursday they would work to develop guidelines for cities across the country to help determine when to create such units and how to monitor them.
"There's always going to be a need for mission units that are trained and can do what general patrol officers can't," said Ed Obayashi, a law enforcement advisor to more than 100 police departments nationwide.
But many specialized units can be aggressive and intimidating while targeting crime and the behavior sometimes spills over to the rest of the community, he added.
Attorney General Merrick B. Garland said in a statement Thursday that Nichols' death "created enormous pain in the Memphis community and across the country," and the examination would determine whether the department "engaged in a pattern or practice of unconstitutional conduct and discriminatory policing based on race, including a dangerously aggressive approach to traffic enforcement."
Memphis community organizer Amber Sherman said she welcomes the federal investigation if it leads to less traffic enforcement and interaction with police.
"We don't need a federal investigation to tell us that Black residents are being discriminated against in extremely high numbers or having excessive force used against them," Sherman said.
She said many people in the community no longer want police officers to conduct traffic stops out of fear of being assaulted or worse.
Memphis attorney Jarrett Spence, who is representing a Black man in a lawsuit that accuses Memphis police officers of assaulting him, said the investigation "is gonna produce what I already know."
"Blacks and Hispanics in low-income neighborhoods are subjected to unconstitutional police practices on a regular basis," Spence said.
DOJ has ongoing investigations into police departments in Phoenix; Mount Vernon, New York; Worcester, Massachusetts; Oklahoma City, Oklahoma; the Louisiana State Police and the New York City Police Departments' Special Victims Division.
The Justice Department recently completed investigations in Louisville and Minneapolis, securing agreements in principle with both jurisdictions to negotiate consent decrees to address the violations found.
Justice Department to investigate Memphis police's use of force and possible discriminatory policing