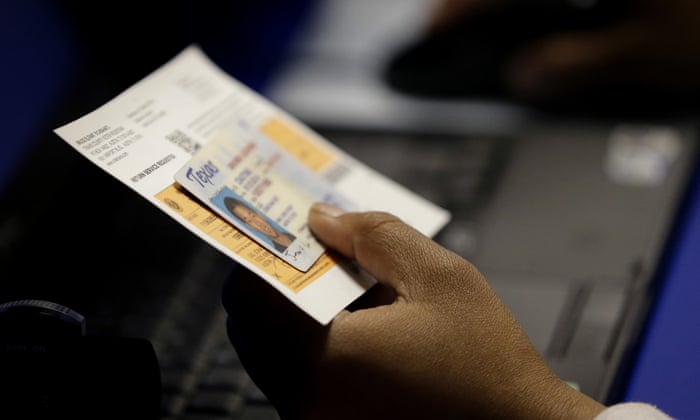 "The supreme court on Monday rejected an appeal from Texas in its effort to restore its strict voter identification law.
The justices said they will not review a lower court ruling that held the law was discriminatory. That court ordered changes in the law before the November election.
Chief Justice John Roberts said in a brief statement that the court could take up the case at a later date because the case is continuing in federal district court in Texas. A hearing that had been set for Tuesday was rescheduled for next month.
Texas softened what election experts said was among the toughest voter ID measures in the nation. But Republican attorney general Ken Paxton had wanted the supreme court to restore the law to its original state.
As written, the law required showing one of seven forms of photo identification, allowing concealed handgun licenses but not college student IDs."
Supreme court rejects appeal to restore 'discriminatory' Texas voter ID law | US news | The Guardian