US secretary of state says country has proposed longer 'humanitarian pauses' to Israel; Hamas-run health ministry says 11,078 people have been killed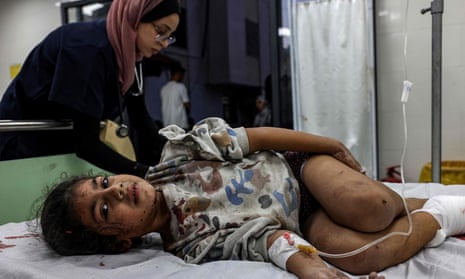 US secretary of state Antony Blinken says 'far too many' Palestinians have died
Speaking in New Delhi, Blinken has said the US "appreciates" Israel's steps to minimise civilian casualties but that it is not enough, the Associated Press reports.
He said the US has proposed additional ideas to the Israelis, including longer "humanitarian pauses" and expanding the amount of assistance getting into Gaza.
Israel's efforts to formalise pauses in its military operations and the creation of a second safe corridor for them to use to escape harm are appreciated, he said.
The steps, he said "will save lives and will enable more assistance to get to Palestinians in need," but at the same time, "much more needs to be done to protect civilians and to make sure that humanitarian assistance reaches them."
The US diplomat said "far too many Palestinians have been killed, far too many have suffered these past weeks" and that everything possible should be done to prevent them harm and maximise the assistance they need.