China halts cooperation with US over climate and military issues after sending missiles over Taiwan island – live
"Beijing says it will withdraw cooperation on range of issues in retaliation for visit of US House speaker Nancy Pelosi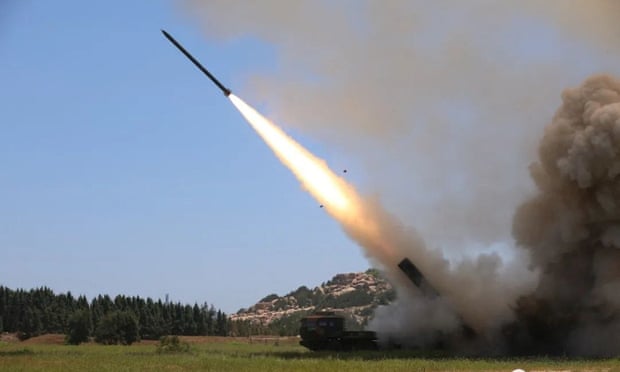 US summons Chinese ambassador to White House for rebuke
The Washington Post is reporting that China's ambassador to the US has been summoned to the White House.
"After China's actions overnight, we summoned Ambassador Qin Gang to the White House to démarche him about the PRC's provocative actions," White House spokesman John Kirby said in a statement provided to the Washington Post.

"We condemned the PRC's military actions, which are irresponsible and at odds with our long-standing goal of maintaining peace and stability across the Taiwan Strait." A démarche is a protest lodged through diplomatic channels.
Yesterday, the Washington Post carried an op-ed piece written by the ambassador, in which he put China's point of view over the escalating dispute. In the article, titled Why China objects to Pelosi's visit to Taiwan, Qin Gang wrote:
Taiwan has been an inseparable part of China's territory for 1,800 years.

When China and the United States established diplomatic relations on 1 January 1979, the United States recognised in the joint communique with China that the government of the People's Republic of China is the sole legal government of China. Four decades have passed since, and the United States has long been committed to not developing official relations with Taiwan.

By order of succession, House speaker Nancy Pelosi is the third-highest-ranking official in the US government. Traveling in a military aircraft, Pelosi paid a high-profile "official visit to Taiwan" this week, as her office described it in her arrival statement, and was given full-protocol treatment by Taiwan's Democratic Progressive party authorities, who make no secret of pursuing independence in their party platform. Such a visit has openly broken America's commitment not to develop official relations with Taiwan.
That position is disputed. Yesterday Nato secretary general, Jens Stoltenberg, said that China has no reason to overreact, as "the US and other Nato allies have paid visits with high-ranking officials to Taiwan regularly over the years".
Here are some of the latest images we have received from China and Taiwan over the newswires."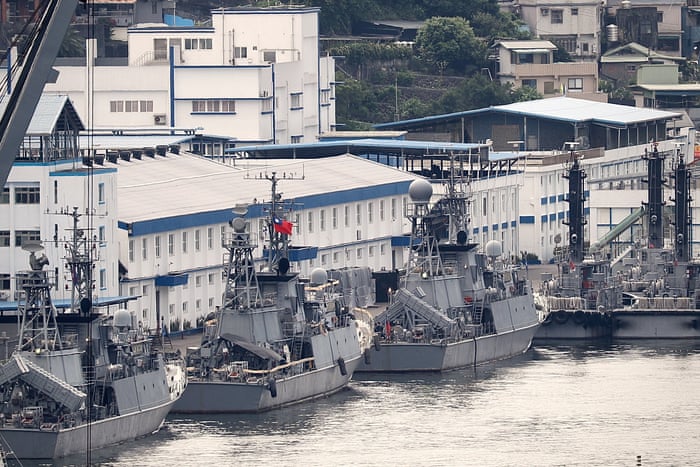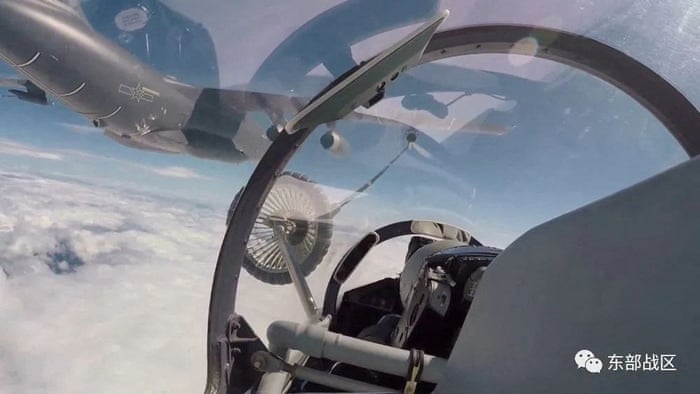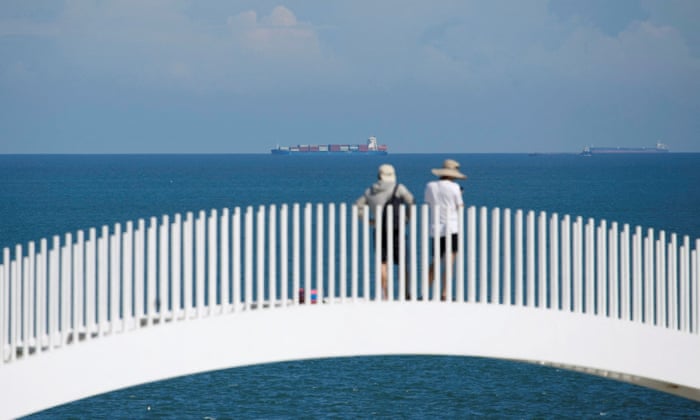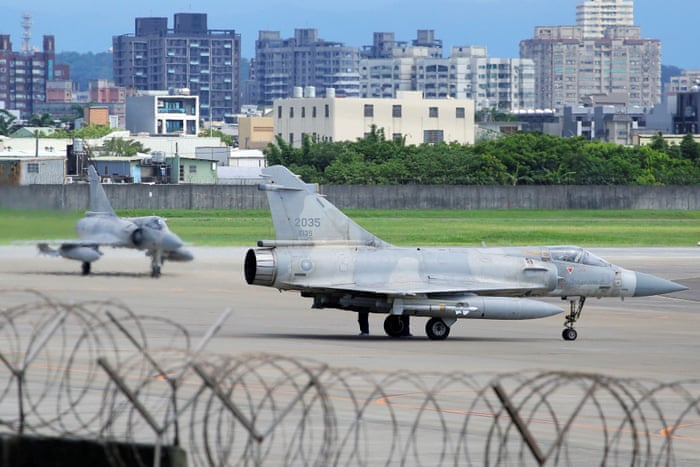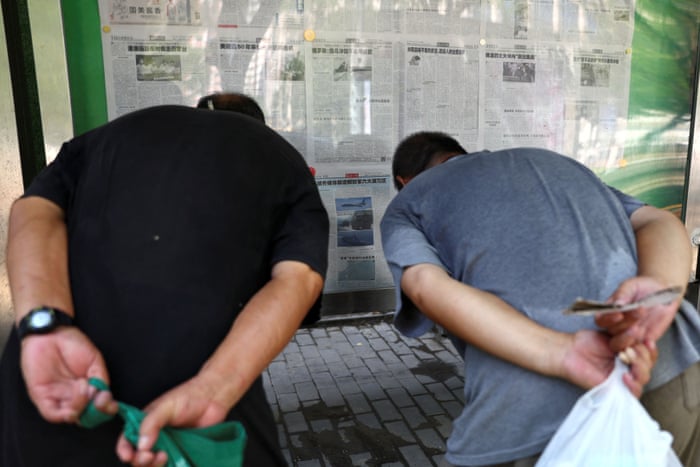 China halts cooperation with US over climate and military issues after sending missiles over Taiwan island – live