"
Study of 1.5 million prisoners finds that drug treatment, community service, probation or fines would have served as more effective sentences for many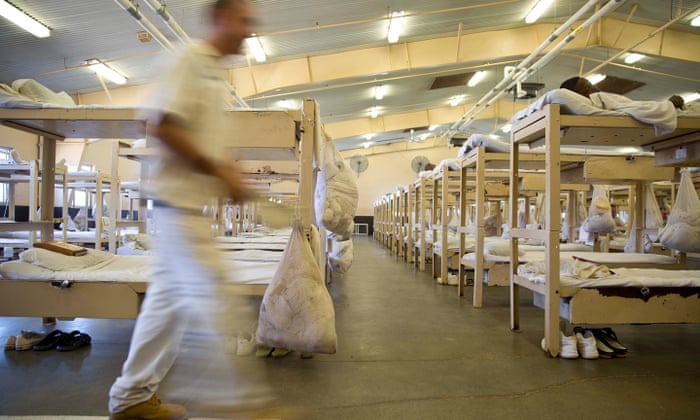 A quarter of the US prison population, about 364,000 inmates, could have been spared imprisonment without meaningfully threatening public safety or increasing crime, according to a new study.
Analyzing offender data on roughly 1.5 million US prisoners, researchers from the Brennan Center for Justice concluded that for one in four, drug treatment, community service, probation or a fine would have been a more effective sentence than incarceration.
Obama made progress on criminal justice reform. Will it survive the next president?
"The current sentencing regime was largely a knee-jerk reaction to crime, not grounded in any scientific rationale," said Inimai Chettiar, director of the justice program. "While it may have seemed like a reasonable approach to protect the public, a comprehensive examination of the data proves it is ineffective at that task."
The study also concluded that another 14% of incarcerated individuals had already served an appropriate sentence. These people could be released within the next year "with little risk to public safety", the researchers said. Combined, these two populations represent 39% of the current incarcerated public."
Quarter of inmates could have been spared prison without risk, study says | US news | The Guardian